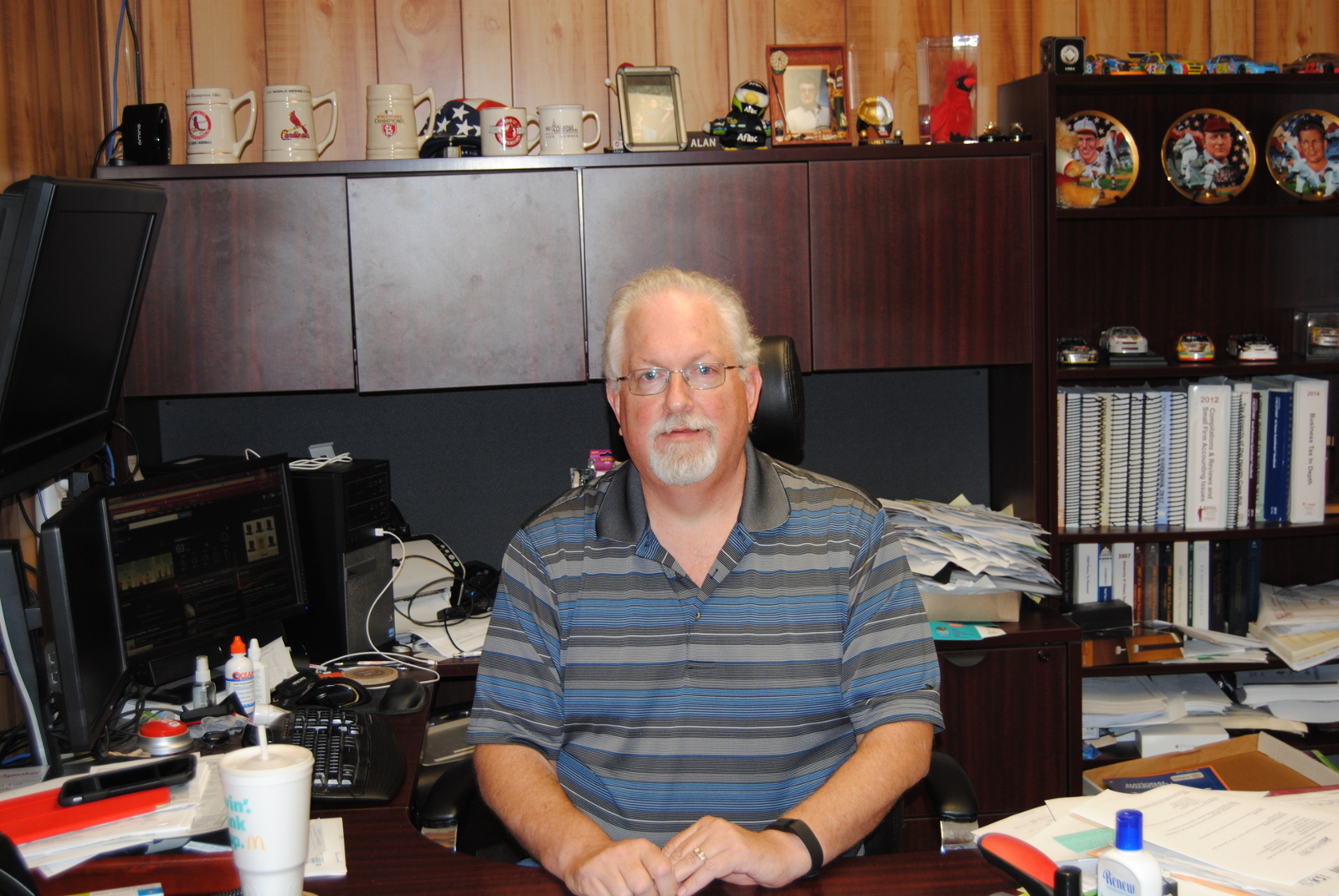 Alan Monroe
Alan is a 1982 graduate of Southern Illinois University – Carbondale where he majored in accounting. He is a member of the National Society of Accountants (NSA) and the National Association of Tax Professionals (NATP), as well as the Independent Accountants Association of Illinois (IAAI). As a member of the IAAI he has served on many committees, not only in Southern Illinois, but also many state committees as well, currently serving on a number of them. He is also a past director and officer of the IAAI having served as chapter director as well as holding the offices of Treasurer, Secretary, First Vice President and President of the Association in 1999-2000.
Past
Monroe Accounting Solutions has been in existence, in one form or another, for many years. The business was originally started by Oren Monroe around 1940 as a part-time business from home. The business gradually expanded to a tax season only office being opened on the McLeansboro square. In about 1968, his son Russell Monroe, came into the business as well. Working from the store front and home for a number of years, the business gradually grew into a full-time bookkeeping office in the early 1970's, operated by Russell and his wife Lu Ann.
---
Present
In 1983, Alan Monroe came into the business after completing his bachelor degree in accounting at Southern Illinois University – Carbondale. By this time the office was located just off of the square in McLeansboro and was serving clients from around the area with full service bookkeeping and payroll services. Alan has continued to expand the business to include electronic filing of tax returns, Quickbooks Pro Advisor Certificaton, and other services to clients not only in Southern Illinois, but around the nation.
Future
In 2010, Alexander Monroe came into the business as well to make a fourth generatjion business involving the Monroe family. He is maintaning the tradition and helping to make a difference for our clients.